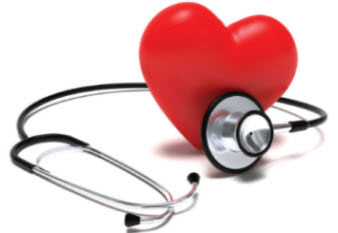 Early Detection and Timely Prevention
The modern lifestyle today symbolizes excessive stress and strain, extended working hours, irregular eating habits, late night weekend parties, inadequate rest and to top it all, high levels of pollution. These factors are bound to cause health related problems and physical, mental & psychological disorders.
To cope up with this rising risk of medical disorders, health monitoring has now become mandatory. Most health problems can be managed & prevented with few lifestyle changes & practices based on the doctors advice.
Good health is a state of physical, psychological, social and spiritual well being. We are gifted with a lovely machine, our body and mind, and our commitment should be to stay healthy all through our life.
At Lotus Multispeciality Hospital, our aim is to make you aware of your present health status and then guide you into a healthy lifestyle in future.
Advice is given by a team of highly qualified and experienced medical professionals. Investigations are carried out by well-advanced equipment. All services are provided under one roof.
---
Important Instructions to Undergo Health Check-up General
Kindly take prior appointment, and please call 020 27212721 / 19 / 8411811558
Please ensure that you have been fasting for 12 hours prior to check up
Do not take any medications, alcohol, cigarettes, tobacco or any other liquid (except water) in the morning.
Bring stool / urine sample in a container, if required (containers are available on request) at our Wellness Assessment Center.
Please bring all your medical prescriptions and previous medical records with you.
Kindly inform the health check reception in case you have a history of diabetes or cardiac.
It you wear spectacles, kindly bring one along with you at the time of check up.
---
For Women
Pregnant women or those suspecting pregnancy advised not to undergo x-ray test.
Females : Please avoid health check up during menstrual cucle / month periods.
---
Instructions for Stress Test :
Chest should be shaved property, if hairy (for males)
Following medication should be stopped 48 hours prior to stress test
---
BETA BLOCKERS
DURATION
REPLACEMENT
Stamlobeta
48 hrs prior to TMT /Stress Test
STAMLO 5MG (Twice a Day)
Betaloc
Metpure XL
XL
Met XL
Concor
Nebicard
Aten, Atenolol, Atelol, Sotalol, Metzoc
Biseprolol
Zabesta
---
CALCIUM BLOCKERS
DURATION
REPLACEMENT
Inderal
24-48 hrs prior to TMT / Stress Test
No replacement required
Ciplar
Dilzem
Isopitin
Calaptin
---