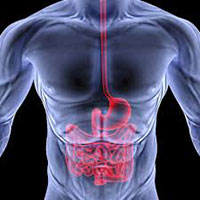 Gastro Sciences
The specialty of Gastro Sciences deals with management of diseases of the Digestive system i.e. the Gastro-intestinal tract, along with the liver, gallbladder and pancreas. It includes a myriad of diseases from seemingly common and not so serious problems like acidity and gas problems to serious and life threatening diseases like liver failure and gastro-intestinal cancer.

LMSH Expertise
The treatment of digestive diseases has witnessed revolutionary changes in the last two decades with newer modalities and minimally invasive options are emerging at a rapid pace. The department of Gastro-sciences at the Lotus Multispeciality Hospital is a one-stop shop for comprehensive management of any and every disease of the digestive system. It is equipped with modern technology and a team of highly qualified, experienced and competent professionals. At LOTUS MULTI SPECIALITY HOSPITAL (LMSH), we understand that the management of complex gastroenterological problems is evolving into a multi-modality approach seamlessly intermingling with various specialities, and that is why we have combined a team of gastroenterologists and hepatologists, gastro-intestinal and minimal access surgeons, endoscopists and interventional radiologists for comprehensive clinical care all under one roof.
We provide our patients the best possible clinical care based on well-defined protocols.