LOTUS MULTI SPECIALITY HOSPITAL (LMSH)
Extends you a HEALTY Welcome ……

LMSH is neatly located in the heart of PCMC and in the proximity of Pimple Saudagar, Kunal ICON, Sanghvi.

A 40 bed state of the art hospital, LMSH is build in line with International standard to meet the growing need of Quality Medical Aid in time. Professionally qualified staff are groomed and guided to take specialized patient care.

We may not be able to prevent you from injuries or illness but certainly our job of getting you back to normalcy would be done with utmost sincerity.

An apple a day keeps Doctor away. A proverb well said centuries ago but for it to happen in today's scenario, we should first find the Apple that is capable of doing it. From food to life everything is getting inorganic.

We wish you the best of health but just in case you are unable to find the desirous apple just call us.

We believe that a person can be best cured in a comfortable homely atmosphere and we strive to create an ambience where the patient feel more at home than at hospital .
Our vision for the future is to keep ourselves into the best health care innovations ,and provide quality healthcare for the masses . heal patients and kill the disease within , ensure hope and give happiness .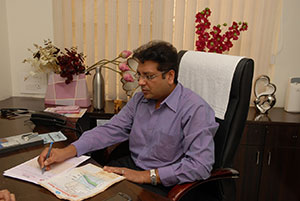 A rapidly growing town adjacent to Pune City i.e. PCMC with a population of approx 18 lakhs is devoid of quality medical care. This need is not only important but more so urgent. Realizing this need was just not enough but taking some action was mandatory.

The extensive search for the right location ended at Pimple Saudagar and the struggle to put up a Hospital of highest standard began. For us the struggle of past 3 years seems precious as the Lotus Multi Specialty Hospital is at now ready and eager to provide the beloved citizens of PCMC the requisite quality medical aid.

Today's unhealthy surroundings and unhealthy eating habit have created this need for Hospital even more. Personally I wish that you follow a good diet and exercise regularly to keep us out of your accounts book.